Brother TZe-M11 P-Touch Label Tape tzeM11 , 6mm Length of 8M, Black on Matt Clear, Compatible
This Tape is compatible with brother TZe-M11 P-touch Tape which is 6mm (0.25") Black on Matt Clear Tape Cassette.
This Lable is compatible with Brother TZe-M11 6mm (0.25"), Length of 8M, Black on Matt Clear Compatible Label Tape. This ptouch tape features an exclusive laminated tape process and standard adhesive and is perfect for everyday applications. These labels stay on under normal indoor and outdoor use, including hot and cold environments. It's best suited for smooth flat surfaces.
Brother Label Tape
Our label maker tapes are specially designed to work with Brother handheld, desktop, PC-Connectable, and industrial label printers and are your best choice for performance and durability. Whether you need water-resistant laminated tapes for indoor or outdoor use, flexible ID tape for wire wrapping, or pre-sized die cut labels, Brother has a large selection of sizes, adhesive choices, and colors to choose from. Organize your home, office, or industry with Genuine Brother label tape.
Choosing Proper Brother Label Tape From Following Table
*Please double check your machine's spec for supported Size
FREE SHIPPING
Free shipping on all orders over $49*.
MONEY BACK GUARANTEE
100% money back guarantee.
Business SUPPORT
Email us at : cs@ezselection.ca or Call 1-866-633-3870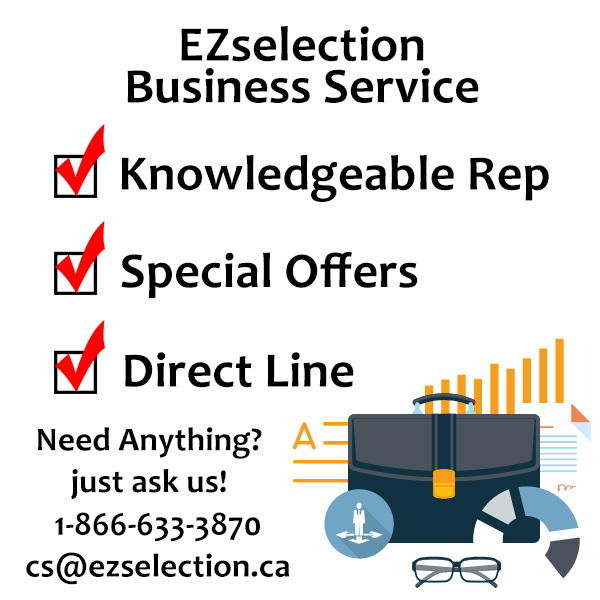 Featured