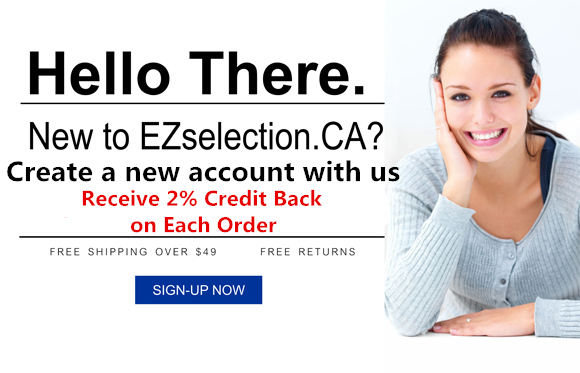 Welcome to our reward pint program! Now, Let's give something back to our customers !
Here is how it works:
Click CREATE AN ACCOUNT button at the top right. Input all the medatory information and then submit. 
Click My Account  at the bottom left of the page. Then, select " reward points" from the left menu. You will see the points you earned and the points used. From now on, you will receive credit to your account for 2% of the order amount ( excluding tax and shipping ) .   Plus: Writing Review to a product - you earn 200 Reward Points
To use your points for your order, go to shopping cart. You will see the "reward points" section under the "Summary". Input the points that you want to spend and then Click "apply points" button and you will find the value equal to the points you have has been deducted from the subtotal.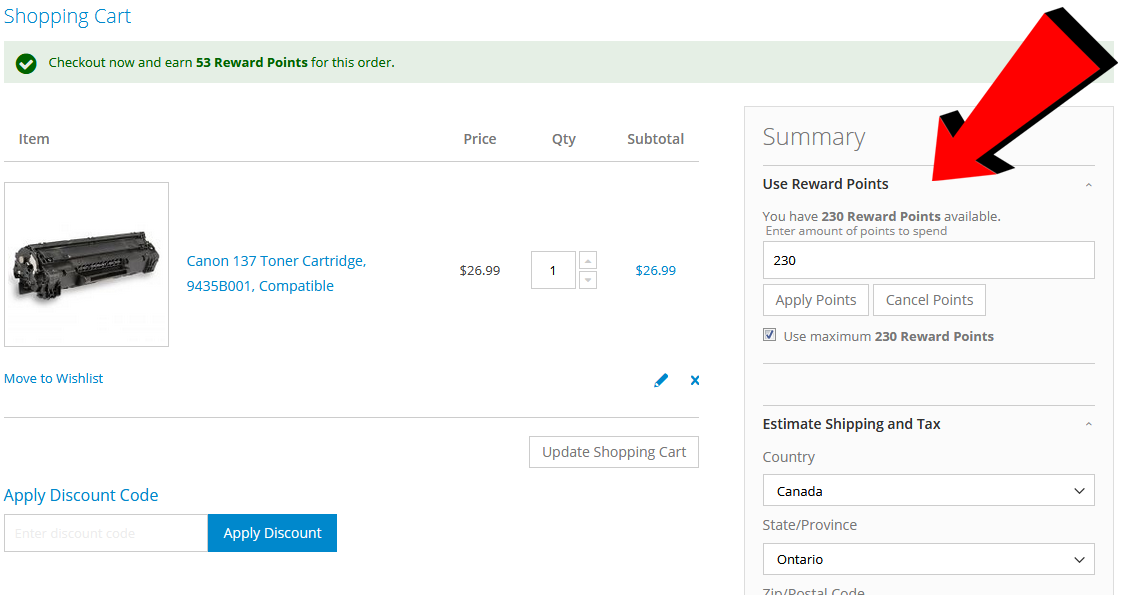 Note:
*reward points has no effects on shipping and tax. Customers will not be able to use coupon codes and reward points at the same time within an order.
*Reward points system work with online orders only. 
*Reward points will expire in one Year. 
That is it ! Simple and Money Saving !
Join us now by registering at EZselection.ca
We have more deals awaiting for you.